There's a vibrant, loud energy at Siren. That kind of excited, expectant energy you only feel when you're about to try something new.
When you jump in feet first, eyes wide open. When you visualize the endless opportunities ahead. When you run toward a challenge, knowing that the higher the stakes, the sweeter the reward.
At Siren, everyone contributes and collaborates. Everyone works hard. Everyone is an innovator. Everyone is supportive. Everyone is passionate. Everyone is dedicated. Everyone is an owner.
Everyone wants to make a difference for cancer patients. A BIG difference.
We're growing our team, and we'd love to meet you!
Fast
Facts
Siren Biotechnology
Award-Winning Academic Spinout
University of California San Francisco (UCSF) academic spin-out from the Paulk Lab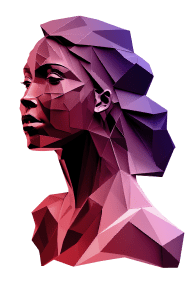 Woman-Founded and Led
Nicole Paulk, Ph.D. Founder, CEO & President, Global AAV Leader
Located in Mission Bay
Vibrant district on the San Francisco bay; headquarters by UCSF and the Gladstone Institutes
Catalyst Program Award Winner
UCSF's translational accelerator focused on advancing UCSF discoveries with clinical impact and commercial potential
1st Place Award UCSF Innovation Ventures
Awarded by UCSF's Entrepreneurship Center, a premier life science resource for faculty spinouts
Innovators and Risk Takers
United in our bold idea to create the world's first universal AAV gene therapy