That change is here at Siren. And we're here for it.
We take our work seriously and are united in wonder. Our unmatched expertise, breakthrough science, and patient-driven mindset will enable us to deliver a radical change in cancer treatment.
Nicole K. Paulk, PhD
CEO, Founder, and President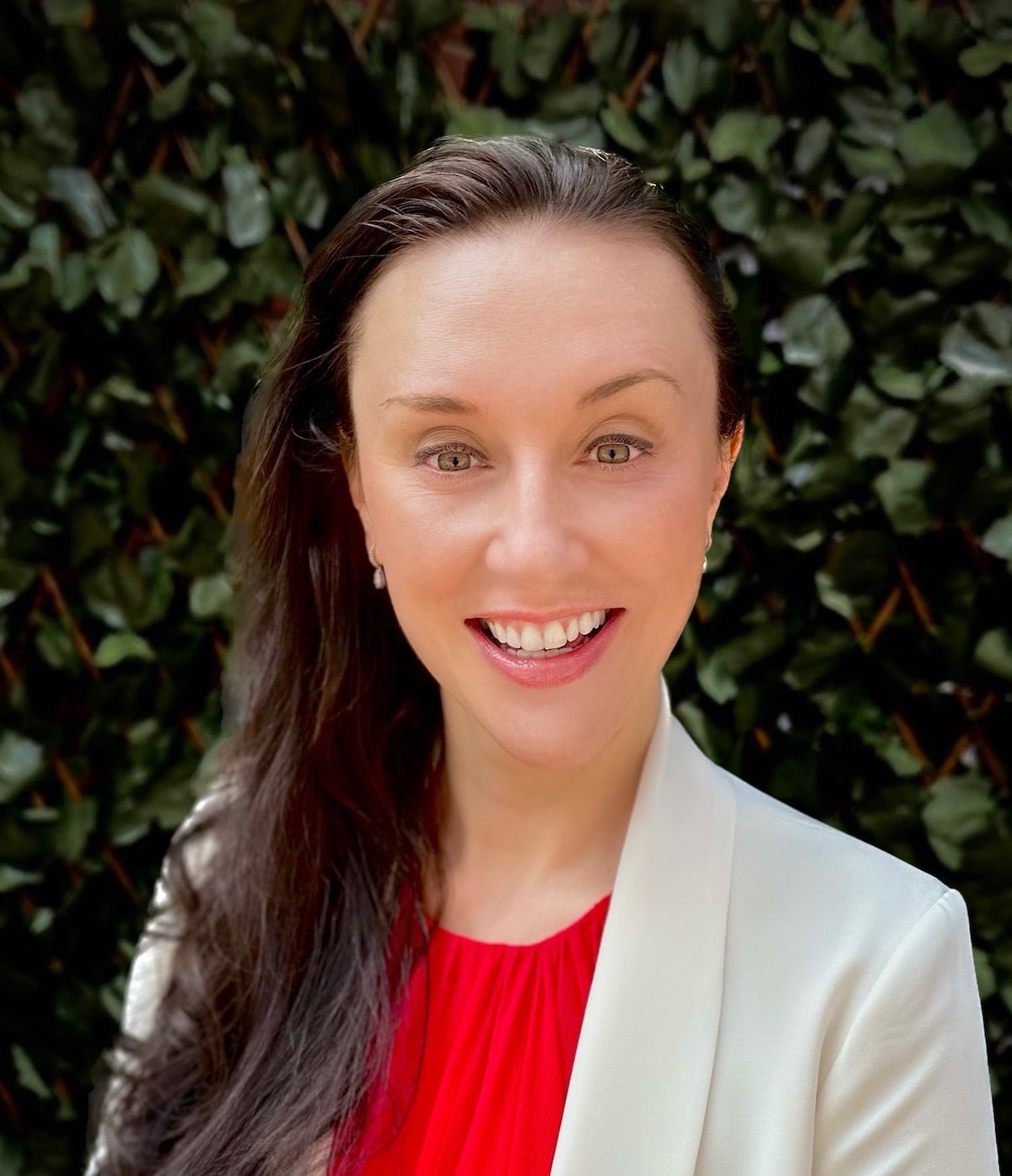 Dr. Nicole Paulk is the CEO, Founder, and President of Siren Biotechnology and has dedicated her career to advancing the field of gene therapy. With nearly two decades of expertise, Nicole has been at the forefront of developing cutting-edge advances to propel the field of gene therapy forward for a wide range of diseases.
Before founding Siren, Nicole held various leadership positions in academia and industry and most notably was an Assistant Professor of AAV Gene Therapy in the UCSF Department of Biochemistry & Biophysics before leaving to found Siren. Nicole has a B.S. in Medical Microbiology, a Ph.D. in Viral Gene Therapy and Regenerative Medicine from OHSU, and completed her Postdoctoral Fellowship and Instructorship in Human Gene Therapy at Stanford University prior to starting her lab at UCSF. Nicole is a pioneer in the development of next-generation AAV platforms for gene repair, gene transfer and gene editing, directed evolution for novel engineered capsid evolution, and comparative multi-omic approaches to interrogate translational AAV biology.
Nicole is a renowned expert in gene therapy and has consulted extensively for big pharma, written draft CMC guidance for the FDA, and sits on the Scientific Advisory Boards for Sarepta, Astellas, Dyno Therapeutics, CEVEC, GRO Biosciences, Excision BioTherapeutics, WhiteLab Genomics, Metagenomi, Johns Hopkins Gene Therapy Initiative, the Gene Therapy for Rare Disorders Searchlight Program, and several stealth startups. She has been quoted in STAT, Endpoints, the Wall Street Journal, The Economist, the Boston Globe, Phacilitate, GEN, BioPharma Dive, Evaluate Vantage, SF Business Times, Wired, Drug Discovery World, MIT Tech Review, C&EN, and is a regular guest on Biotech Clubhouse. She sits on the Scientific Editorial Boards of the journals Gene Therapy, Human Gene Therapy, and Biopharma International Gene Therapy. She has invented numerous AAV gene therapy technologies that have been shared or licensed to dozens of gene therapy companies and nonprofits groups working in rare diseases.
Outside of work, you can find Nicole adventure traveling (think whitewater rafting meets backcountry trekking), snowboarding, planning elaborate Halloween parties complete with animatronics and ghoulish menus, tending her vegetable garden, and obsessing over the latest wearable gadgets. If you're trying to track her down at a conference and can't find her, it's because she snuck off to an oyster bar.
Nathalie Clément, PhD
VP of Vector Development
Nathalie leads process and product development operations to bring Siren's clinical candidates to patients. Throughout her career, Nathalie's interest and research focused heavily on improving viral vectors for gene therapy applications, from vector design for oncotropic parvovirus against cancer to process optimization and scale up of AAV vectors for numerous clinical trials. Prior to Siren, Nathalie led the Process and Development group at the University of Florida, Gainesville, and oversaw AAV cGMP manufacturing and release testing. Her main personal and professional accomplishment was to bring bench-developed AAV vectors to patients for several devastating indications such as AADC (now Upstaza), Pompe disease, and Duchenne Muscular Dystrophy. Witnessing the growing interest and success of gene therapy keeps her fascinated and engaged with a never-ending curiosity to better understand AAV biology. Outside work, Nathalie enjoys nature walks, traveling, crafting and is an avid collector.
Teilo Schaller, PhD
Director of Strategy and BD
As Director of Strategy & Business Development, Teilo is excited about making Siren the leader of immuno-gene therapies and expanding the potential of AAV therapy to cancer patients. As an accomplished and scientifically-driven drug developer, Teilo has deep experience spanning pipeline strategy, R&D, venture capital, technology innovation, and business development. Prior to Siren, Teilo was Director of Medical Strategy at Kriya Therapeutics. During his PhD at Duke University, he studied the blood-brain barrier and developed advanced therapeutics for brain tumors supervised by Chief Neurosurgeon John Sampson. When away from his desk, Teilo likes spend his time outdoors and can be found skiing in the Alps or doing construction.
Akela Kuwahara, PhD
Chief of Staff
As Chief of Staff, Akela keeps the wheels on the wagon, making sure everyone at Siren is thriving and our company practices are effective and efficient. Akela's variety of previous scientific experiences include a PhD studying early embryonic development at UCSF, a scientist role leading single-cell sequencing for a high throughput gene therapy screening platform, and a Fulbright Scholar award establishing a next generation sequencing teaching curriculum for graduate students in Tbilisi, Georgia. She's passionate about building things from the ground up, expanding scientific opportunities for young trainees, and creating the space where talented people come together to produce great science. Outside of the office, Akela can be found enjoying the parks, mountains, or coastline of California, or cooking a variety of vegetarian stews.
Lauren Kelly, MS
Associate Director of In Vivo Pharmacology
Lauren oversees the development and execution of in vivo and ex vivo research models. Driven to advance therapeutics from R&D to the clinic, her diverse experience covers many biologic therapeutic modalities at multiple stages of drug development. Before Siren, she oversaw early in vivo POC studies for a portfolio of complement degraders while also engaging as a nonclinical SME in reverse translational solutions at Catalyst Biosciences. Her preclinical scientific contributions with Omniox culminated in an IND filing for acute ischemic stroke with her as the nonclinical PM. She is a graduate of Cal Poly's CIRM-funded Regenerative Medicine MS Program, completing thesis research characterizing CDC exosomes at Capricor Therapeutics. Outside of work, Lauren enjoys pottery and any reason to be out of cell-signal skiing, camping, or traveling.
Scientific Advisory Board
Beverly Davidson, PhD
Vector Engineering
Dr. Beverly Davidson, PhD is Director of the Raymond G. Perelman Center for Cellular and Molecular Therapeutics and Chief Scientific Strategy Officer at Children's Hospital of Philadelphia, where she holds the Arthur V. Meigs Chair in Pediatrics. She is also a Professor in the Department of Pathology and Laboratory Medicine at the Perelman School of Medicine at the University of Pennsylvania and a co-founder of Spark Therapeutics, Inc., a gene therapy company CHOP created in 2013 to accelerate the timeline for bringing new gene therapies to market. Dr. Davidson's laboratory research is focused on the development of novel therapies to treat inherited brain disorders.
Kaye Spratt, PhD
Regulatory Affairs
Dr. Kaye Spratt brings 30 years of experience in the pharmaceutical industry, including over 5 years specializing in Regulatory Affairs. Her regulatory efforts have focused primarily on the clinical development of rare pediatric and neurological diseases. She joined BridgeBio Gene Therapy in 2019 as SVP of Regulatory Affairs and rose to become their Chief Regulatory Officer. Previously she served as SVP Regulatory Affairs at the clinical-stage gene therapy company Abeona Therapeutics where she secured US and Ex-US orphan designations, FastTrack, RMAT and Breakthrough designations for clinical stage products; prior to Abeona she was the Nonclinical Director/Assay Development and Quality Control Director, with increasing responsibilities for over 17 years at Sangamo Therapeutics. At Sangamo she was a major contributor to early discovery and development for several IND candidates in multiple therapeutic areas.
Susan Kaech, PhD
Brain Immunobiology
Dr. Susan Kaech is Professor and Director of the NOMIS Center for Immunobiology and Microbial Pathogenesis at the Salk Institute for Biological Studies. Dr. Kaech is a leading expert in brain tumor immunobiology and brain immunotherapy. Her research focuses on understanding the immune response to brain tumors and developing novel immunotherapies for brain cancer. Her work is critical to advancing our understanding of the immune system and its role in fighting cancer, particularly brain tumors.
Carolina López, PhD
Viral Genome Immunogenicity
Dr. Carolina López, PhD, is a Professor of Molecular Microbiology and BJC Investigator at Washington University School of Medicine in St. Louis. Work from Dr. López's lab revealed that non-standard viral genome fragments play a critical role in determining immunogenic responses, a phenomenon we're also seeing in AAV gene therapy that is bubbling under the surface driving unwanted immune responses in patients. Dr. López is an active member of the American Association of Immunologists and the American Society for Microbiology. She is an Editor for PLoS Pathogens and the Journal of Immunology, a member of the NIH VIRB study section, and a 2018-2019 US Fulbright Scholar.